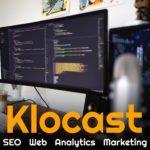 ---

---

Feedburner
|
Google Podcasts
In this episode, we talk about how Aaron's website has grown it's Google search presence in the last 6 months especially compared to other, more established websites.
We also talk about the hyper-local websites that Nate has been working on for his local community and what he plans doing with his local site. Plus the content promotion techniques he used to build an audience for his niche website all about worldbuilding.
People in this episode:
Aaron Russell – https://rssl.me/-
Nate Smith – https://vcno.uk/-
Discussion
You can discuss this episode over on our community site.